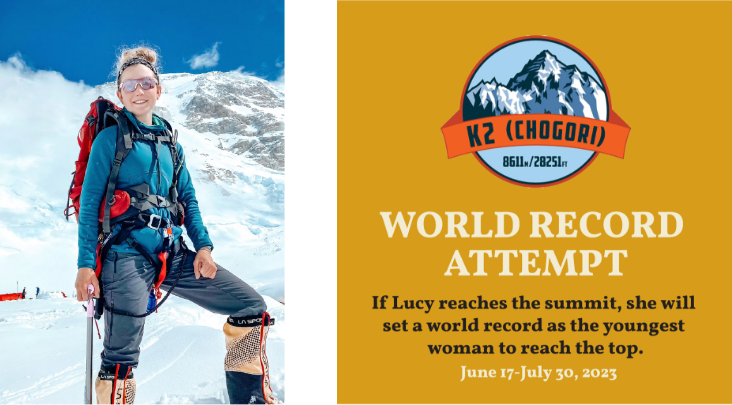 Visit Peakbagger.com for a complete list of Lucy's expeditions, Instagram to follow along on each journey, YouTube for vlogs on each climb, and the Blog for all the stories.
Explorers Grand Slam
Lucy's goal is to become the youngest American woman to complete the Explorers Grand Slam. The Explorers Grand Slam is an adventurer's challenge to reach the summit of each of the continent's highest peaks (the Seven Summits) and ski the last 60 nautical miles (69 mi/111 km) to reach the northernmost point (the North pole) and the southernmost point (the South pole) on Earth. To date, less than 75 people worldwide, 20 Americans, and 15 women have accomplished this challenge.
AFRICA
Kilimanjaro
EUROPE
Elbrus
NORTH AMERICA
Denali
SOUTH AMERICA
Aconcagua
ASIA
Everest
OCEANIA
Carstensz Pyramid
South Pole
Ski Last Degree
North Pole
Ski Last Degree
"Lucy is one of the strongest people I've ever met," Pemba Sherpa said. "She is born for the mountains."